Hopespring Therapeutic Schools
---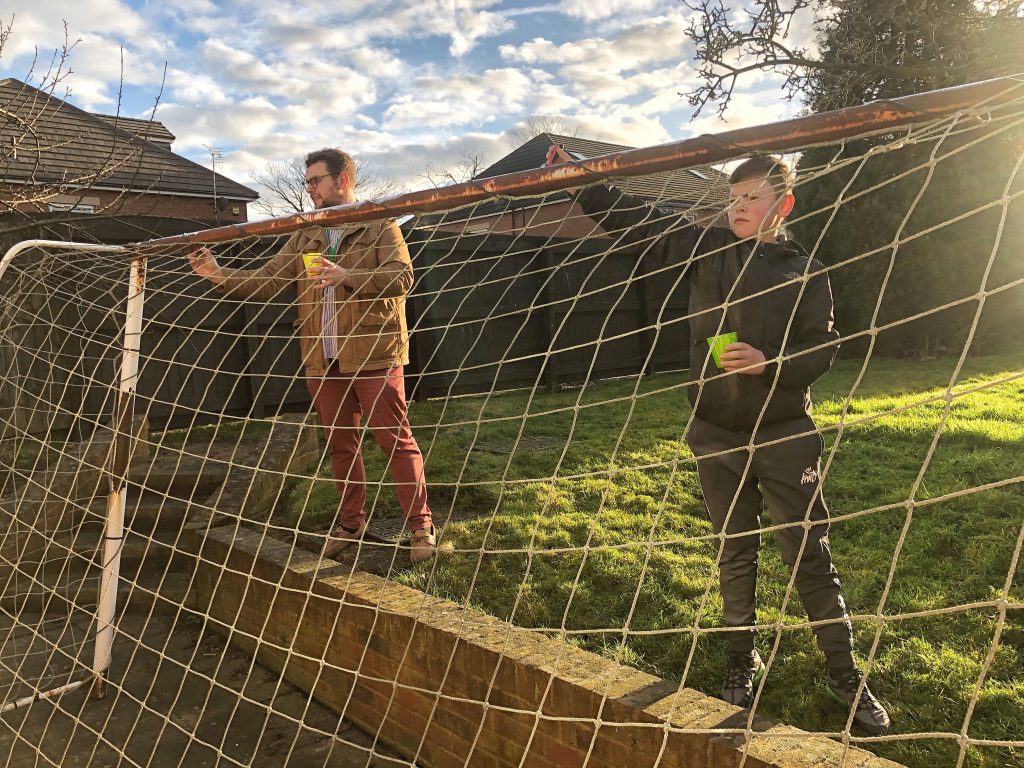 Young people come to a hopespring Therapeutic Learning Provisions from all over the North East of England. In most cases, they are young people who have been permanently excluded from at least one school or have refused to attend education for extended periods of time, and may struggle with mental health and or challenging behaviour.
"I'm so proud of how my son has come on after coming to Hopespring, he seems passionate about life again now and I just want to say from the bottom of my heart, thank you."
Parent
"I want to thank you for all that you're doing to help [my foster child]. I really appreciate it. It's like he has been given a second chance."
Foster Parent
"Attendance at the school is outstanding because the students always talk about enjoying their time at the school and they know they are doing well."
Referring School, Quality Assurance Officer
hopespring has operated an independent therapeutic school in Newcastle since the spring of 2013 with places for 12 of the most vulnerable and emotionally/behaviourally complex young people who are at risk of, or have already been, excluded from school or from their alternative provision.
The school has been running for 7 years and is independently registered with Ofsted, having an outstanding reputation working alongside schools, local authorities and other supporting agencies to help bring about transformation in the lives of young people who have experienced serious difficulties in mainstream education.
In 2019 we opened up a second school to serve the city of Sunderland. We deliver a full curriculum, including for GCSEs in Maths and English where suitable. We hope we can, for as long as it is decided appropriate for a young person to be placed with us, help provide the best possible quality of care and highest level of education for them.
The pilot of research in our school won the Poster Award at the recent National British Psychological Annual Conference for our unique methodology and outcomes.
As well as achieving academic success, therapy is embedded within the curriculum with qualified therapists working in dual roles roles as teachers/therapists within the 'schematic model' of the person, which focuses on cognitive behavioural therapy and attachment theory with emotional regulation so our young people can be helped to success post school and perhaps prevent a cycle of care or offending.
Staff training and regular input is overseen by Chartered Psychologist Jo Dunnett.
We also have a full-time speech and language therapist, Johanna Butler, who is able to both help tailor a bespoke curriculum for our students and is also qualified for diagnostic purposes.
Our success rate with these students is over 90% attendance and some return to full-time education. We provide full family support overseen by social worker Jenny Finlayson.
Pupils studying at our schools benefit from fully modernised learning and recreation facilities. The classroom is a multifunctional teaching and learning base, specially designed to facilitate a relaxed, but structured, environment. Young people are encouraged to rewrite their story through specialised behaviour and motivation management, enabling them to face challenges in their lives, and to raise their academic expectations.
Click here for recent Ofsted Report for hopespring Therapeutic School Newcastle