Annual update
By Lois Gott, CEO And Founder
---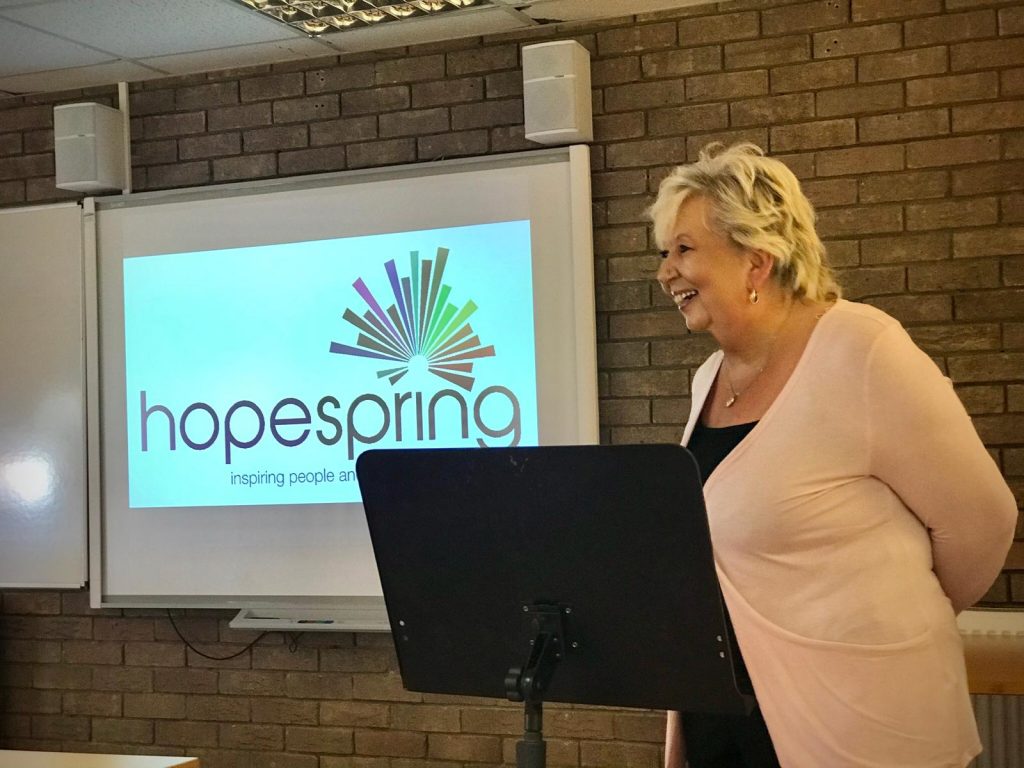 It is my pleasure to report on the work of hopespring since our last communication. It has certainly been a very difficult and different year, and I would like to say a huge thank you to our fantastic staff team here at hopespring, and all who have supported us in these challenging times.
Though our staff are all highly qualified, what remains paramount to me in particular as we move ahead is the culture and informed practise that runs through everything we undertake.
This year with our schools remaining open throughout the pandemic as well as during the holidays, as has been our Young Mum and Babies Supported Accommodation and children's home we have invested heavily in training, both internal and external.
Having employed 10 new staff members last September after receiving hundreds of applications, we have been incredibly impressed by the way our carefully selected new recruits have become valued and trusted members of the team, all sharing the passion we have to try all we can to empower the young lives we touch to a successful future. Our executive headteacher Jake and his deputy Toby are studying at PhD and Masters level respectively in trauma informed practise as well as being BACP therapists and also holding the certificate for Schema Therapy group work. Toby is also an Art Therapist. Our speech and language therapist Johanna also qualified as a SENCO from Sunderland University.
One of our new staff members since September 2020, Cassy, a teacher and experienced Mental Health worker, will begin her SENCO training at Sunderland University in September and Aidy and Ashleigh will begin the process of becoming qualified teachers through the programme we participate in from Hull University, Eoghain will begin his Masters in Psychology. Whilst Phil Hunt, headteacher, will begin his therapeutic study.
A special thanks to the hopespring volunteer team who work so hard in the foodbank and serving our cities care experienced young people. We so appreciate your magnificent effort. Finally a special thanks to The Ballinger Trust, John Lewis, Tesco, Asda, Fareshare and Slimming World for their incredible unceasing support of hopespring.
I would also like to mention the sterling work of Chartered Psychologist Jo Dunnett who has recently taken up a new post at the Sunderland Medical School, and welcome Dr Zoe Gilder a Clinical Lead and CAMHS Psychiatrist who is assessing Young People where necessary and regularly supervising our staff. She has been an invaluable addition to hopespring.